Welcome!

I suppose I should start off by posting a picture of Nightmare, my '92 YJ. I've had her since 2003, along with a 1999 Cherokee Limited, and a 1985 Cherokee (!). The original intention when I bought the Wrangler was to use it solely for off-roading, and use the other(s) as my every day transportation. Needless to say, I fell in love and it didn't take long for Nightmare to become my primary vehicle.




Here are some pictures of the other two: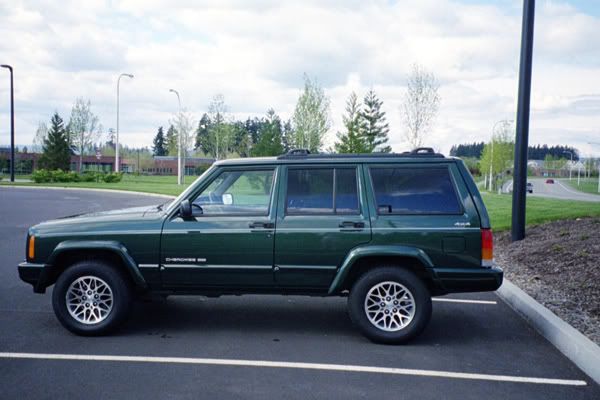 Here's another picture of her ~




You can't tell in the pics, but I just bought a brand new soft top less than a year ago =)

I love my 'square eye'!